Post by DrCank on Jan 31, 2007 15:48:28 GMT -5
After the activity on the thread entitled "where have all the UNO Cards gone...". I decided, to take control of the situation and forage some information for our UNO brethrens. I came to the conclusion that If I where going to get anywhere on this mission I would have start by gathering a little Intel. There was only man I could think of that may have already had the keys to the lock I was trying I pick. I had some of my agents detain him for questioning.
I will not lie, this Jedi still contained much of his former power. However, this agent totally underestimated the power of our degiways. This operative was forced to listen to the entire Econcank Y2K6 collaboration for days. The entire collection back-to-back twenty two times, (as you can see from the below photograph), by the time Pat Panang was through with him he was simply a shell. A Vessel now, my researches made short work of extracting the UNO information.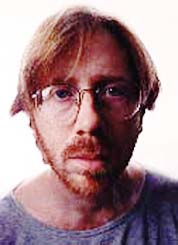 There were two paths of interest derived from interrogating the oxy-laden thug. Since I knew I could not waste the time in choosing between the two locations. I would have to split my
Core of Discovery
into two teams. The first would head south deep into the Andes, where if that 40 something pseudo-hippy was right, the team should discover a cache of Cards hidden deep within the mountains. The second team would travel north. There they would have to find the "mystic mirror"; older moon, and brighter than the sun. As you can see by the directions provided, my team didn't do a great job checking this jammin' junky's pockets prior to the interrogation. For all I knew both team's where heading over the rainbow, only respect my for the UNO, and of course the TV deal I had with NOVA, and a huge grant from the national Science foundation, gave me the strength to send out these modern day Pikes. (That's right Lewis and Clark aren't the only American explorer's, there was also this guy named Pike. There is a Mt. named after that he never even climbed, read a book why don't you).
(Fast-forward 22 days)
Both teams had been gone for some quite….
Wait never mind I just found some real work I can do here in the office I'll post the punch line photos and you guys can figure out the rest.